It was November 22nd 1996 and I was 38 when I touched clay for the first time, my addiction was immediate and total and my future decided, all in that one glorious moment. I still count myself very lucky that a random encounter has led to a life of enthusiasm (and penury). In the 20+ years since that encounter my addiction has allowed me to exhibit throughout this country and abroad and to meet and work with so many interesting people. Though my work has changed and matured over the years it will always contain thrown porcelain at its heart..
A chance remark has recently led me back to education and a Masters degree in ceramics, this research has concerned textural glazes applied to the exterior of enclosed porcelain forms. These new glazes are intended to focus the viewer on the tactile qualities of the form, creating pieces that need to be opened and caressed. Work that requires the direct and intimate attention of the viewer, transforming an observer of work into a participant.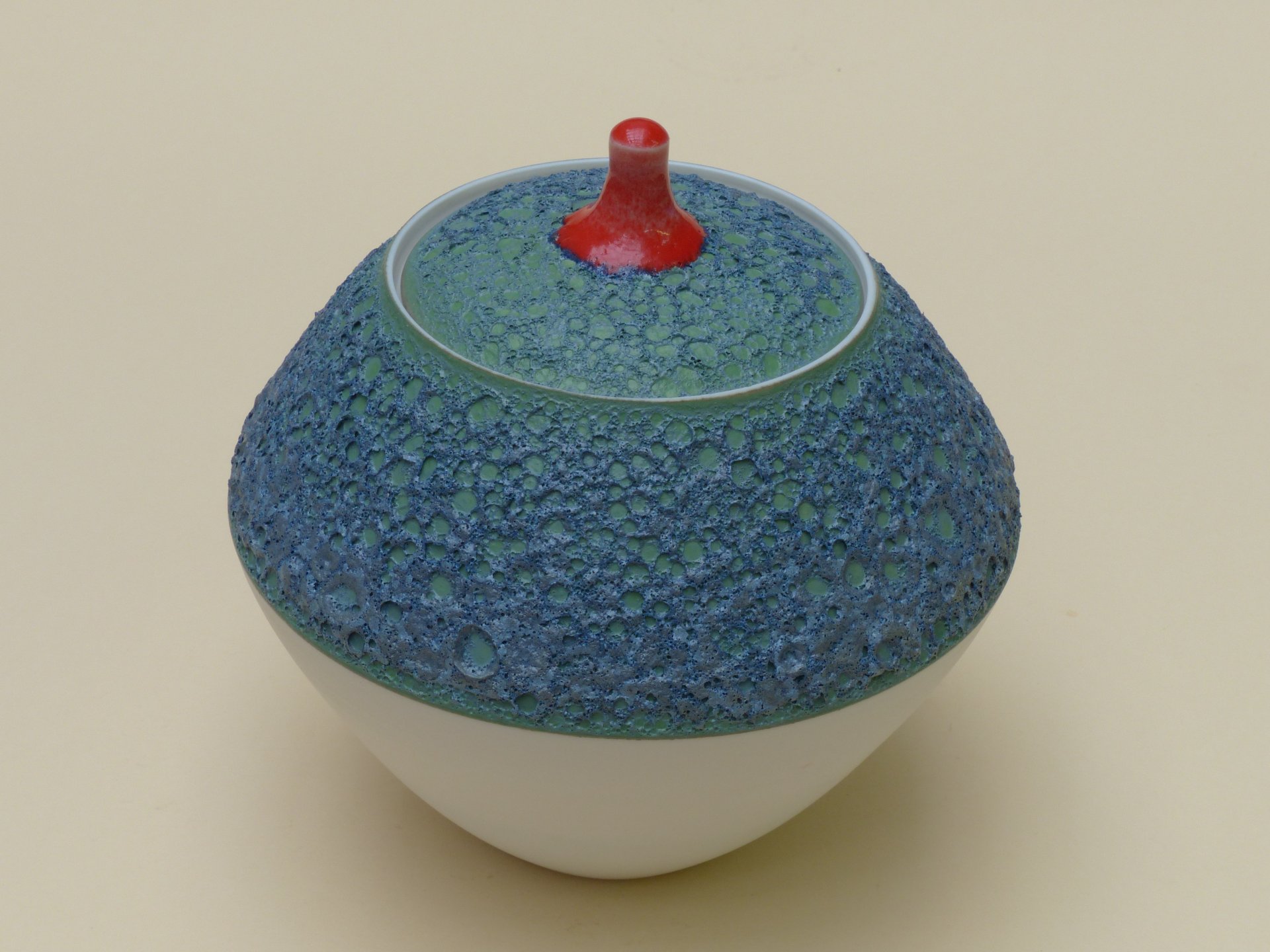 This site includes various gallery pages showing my work, from its translucent origin through to its current form.
I hope you enjoy looking at them as much as I enjoyed making them.